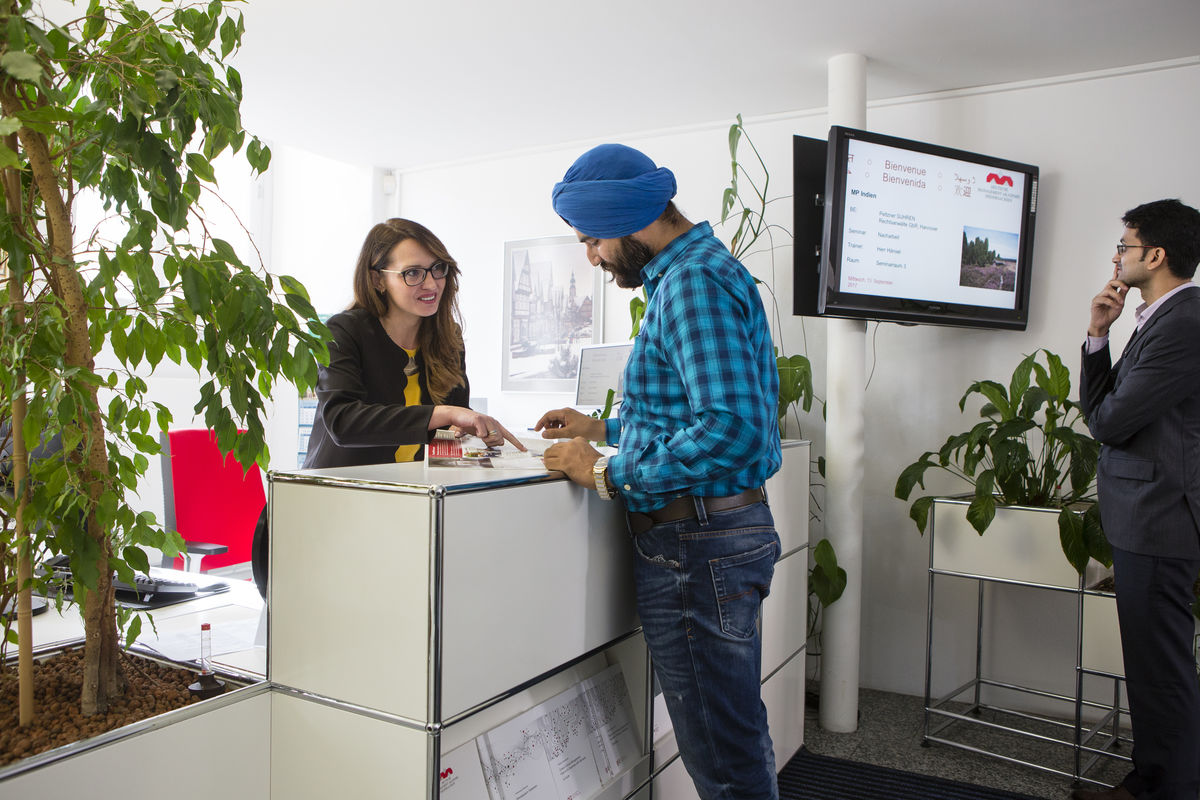 Deutsche Management Akademie Niedersachsen in Celle has currently 15 permanent employees, including one office management apprentice.
We are proud to work in an environment of intercultural diversity. Everyone in the team speaks at least one foreign language. And just as our guests come to us from many different countries, we have colleagues with roots in the Russian Federation, China, India, Palestine and Kazakhstan.
Our employees feel strongly attached to DMAN. This shows in their great team spirit and in the long time may of them have remained loyal to us, in some cases for more than 20 years. On the other hand, new employees are always bringing a breath of fresh air and new ideas to the academy.
At DMAN, we attach great importance to offering an environment that enables employees to combine work and private life. In recognition of our commitment to family friendliness, which is of great importance to us, we have been awarded the FaMi Seal, and we received the FaMi Award in 2015. We are a member of the corporate network "Success Factor Family" and involved in the Celle Healthy Work Network and the inter-company network Women and Economy in Celle.
With our core team alone, we would not be able to design, organize and carry out so many high-quality seminars, workshops, company visits and events for our customers. We are supported by competent and committed freelance lecturers and by interpreters and tutors who accompany our guests during their company visits and their cultural programmes. If you would like to become part of this freelance team, please contact Carmen Behrmann, cbehrmann[at]dman.de.